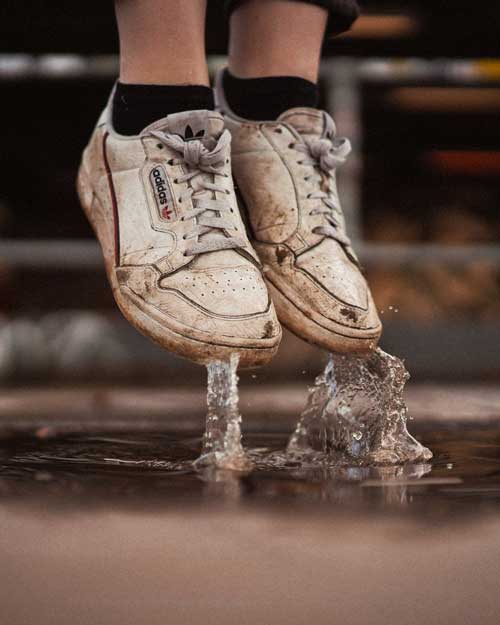 For a rug to be classified as best outdoor rug for rain, it must have the following properties;
Must be durable and strong to withstand the extreme damp, humid and rainy weather seasons. This feature also helps the rug to sustain other extreme conditions like high foot traffic and direct sunlight.
It would help to buy a material which is fade-resistant and non-shedding to withstand prolonged exposure to sunlight during summer weather.
It must be water-resistant to avoid soaking up too water when it rains and to be able to dry faster. This property also helps a rug not to develop any pungent mildew and mold smells.
Some outdoor rugs are even a better choice when they are made from waterproof materials which do not allow water to soak into the fibers or floors at all.
You can also use the following search terms to find similar rugs as these outdoor rugs for rain:
outdoor rugs that drain
all weather rugs
water resistant outdoor rugs
---
BEST OUTDOOR RUG MATERIAL FOR RAIN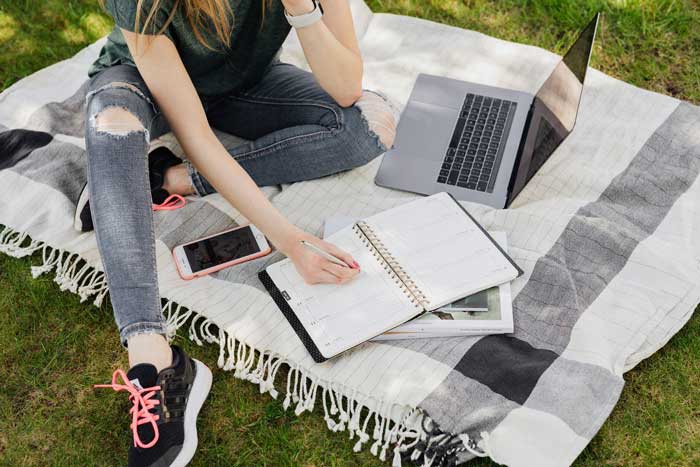 The best outdoor rug material for rain in POLYPROPYLENE due to the following factors.
Its is very durable and strong which means it will be able to withstand the harsh weather conditions.
It is also water-resistant which means it will not soak too much water which can destroy the rug fibers, and the small amount of water it soaks, will dry out very fast.
Additionally, Polypropylene is very lightweight which means you can easily carry the rug from one place to the next. Storing the rug inside during extreme weather conditions like winter instead of leaving it outside can prolong its durability.
Most outdoor polypropylene rugs are made in a low pile, a feature which makes them easy to clean through simple methods like vacuuming with a handheld vacuum, spot cleaning with a damp cloth and mild detergent or rug soap, and sweeping with a broom or rinsing off dirt with a hose pipe.
Polypropylene is also stain-resistant which means it will not get dirty easily and when it does, getting off those stains will be easy.
Its is also non-shedding a feature which makes this rug material long-lasting and good looking.
These type of rugs are also very affordable as compared to other types of rugs like the Persian rugs, which means you will be solving your problem at reasonable and budget friendly prices.
PRO TIP: Therefore, Polypropylene is the best material for outdoor rugs. Other synthetic rugs materials like Polyester, Nylon and acrylic are also recommended. Natural fiber rugs, such as Jute, Sisal and Seagrass are also considered ideal choices for outdoor rugs. You can refer to this guide on what material is best for outdoor rugs for more explanations on this.
---
BEST OUTDOOR RUGS FOR RAIN
#1 Santex TT002 Reversible Outdoor/Indoor Plastic Rug
This rug is made from plastic which is a type of Polypropylene material, a feature which adds its durability.
The rug is reversible which means you can use it from both sides. This will make your rug always look clean and smart because when one side gets dirty, you flip to the next. This will save you time you could spent cleaning the rug regularly when the top side gets dirty.
This rug is easy to clean and maintain with two simple methods: sweeping or spraying water on top of it with a hose pipe to remove dirt.
You can easily fold up this rug without damaging the fibers. This will make storing it during harsh weather conditions like storms easy.
Comes in many color shades to beautify your home space like yellow, grey and black among others.
#2 Smart Design Store SMM006 Outdoor/Indoor Rug
It comes in many color shades to choose from like blue, Grey and Silver among others. This makes it possible for this rug to blend with multiple home décor designs and color shades.
It is made from a double-weave design, which means you can use this rug from both sides. When one side gets dirty, you just flip over to the other side if you do not have time to clean the rug.
It comes with a pocket which allows you to pack the rug in it if you choose to travel with it or change its location.
The rug is simple to clean and maintain through vacuuming, sweeping and cleaning with water and a mild carpet cleaner.
It is made from very soft material which will be warm to the under feet and make your feet feel comfortable when stepping on the rug.
It can adapt to harsh rainy and sunny conditions because it is fade-resistant and water-resistant.
#3 NuLOOM Lefebvre Braided Indoor/Outdoor rug
This rug is made from 100% polypropylene material which we said is the most recommended material for outdoor rugs especially those in the rain.
It is kid and pet friendly which means it can also be used in other outdoor spaces like hallways, living room, patio and kitchen among others. This will save you the cost of buying another rug if you stop using this one on outdoor spaces.
This rug has a stylish braided design which will make your home look more beautiful and expensive at an affordable budget.
This rug is water resistant, a feature which will make it to withstand harsh weather conditions.
The rug is also stain-resistant, a feature which will make the rug easy to clean using simple methods.
#4 NuLoom Moroccan Blythe Runner Rug
This runner rug is made from 100% Polypropylene material which is durable and had high resistance to daily wear and tear plus other high foot traffic areas pressures.
It has a low pile height of about 0.37' inches which make it easy to clean and simple to manage with simple methods.
It is made with a Moroccan design which will beautify your home and make it look stylish at low costs.
It comes in neutral color pallets which will blend in with any home décor to make your home look classy and well organized.
This rug has versatile uses because you can also use it in the kitchen, hallways and living room apart from the outdoor spaces.
The rugs is easy to clean using simple methods like spot cleaning, vacuuming and rinsing off dirt with water under pressure.
---
HOW DO I PROTECT MY OUTDOOR RUG FROM RAIN?
Store it away
When the rug is not in use like in extreme weather conditions in winter where there is too much snow and rain, make sure you fold up the rug, then keep it until summer when the weather will be more friendly and outside spaces will be used more. If you plan to store it for longer time, tire it down with Bungee cords then put it in a plastic tarp cover to protect it from too much dust and pests.
Dry it completely
In case the outdoor rug gets rained on, make sure you put in the sun to dry completely before using it again. This will keep ways mold, pungent smells and prolong the lifespan of the rug. However, do not expose the rug to much sunlight because it can destroy the fibers.
Proper cleaning
When it rains, people, babies and pets are likely to step on the rug with mud. Make sure you cleanse out those stains or dirty immediately the following day to keep them from soaking into the rug fibers.
---
FAQ'S- BEST OUTDOOR RUGS FOR RAIN
Can outdoor rugs be left in the rain?
Yes, they can because they are made from water-resistant properties which do not absorb lots of the rain water and they are easy to dry out too. Some are also made with waterproof properties, meaning they do not allow any water to pass through.
Are outdoor rugs a good idea?
Yes, they are because they will make outdoor spaces in your home look beautiful and classy. You do not have to worry about them getting old fast because they are made from durable and strong fibers which will withstand the harsh weather and high foot traffic. They are also made from high affordable rug materials which means it will not cost you a fortune to acquire one.
What are outdoor rugs made of?
Outdoor rugs are made from synthetic and natural rug materials. Polypropylene, Nylon, Acrylic and rubber are the common types of synthetic fibers used to make such rugs. On the other hand, Jute, Sisal, Seagrass and cotton are natural fiber materials used to make outdoor rugs.
What is the best material for an outdoor rug?
The best material for outdoor rugs in Polypropylene. It is durable, stain-resistant, fade resistant, affordable, easy to clean and water resistant to withstand the harsh outdoor weather conditions. Read this guide on best material for outdoor rugs to understand more.
How long does an outdoor rug last?
If you choose the best outdoor rug material, such as Polypropylene, it should last for more than 2 years. Such materials are made to withstand the high foot traffic and harsh weather conditions like the rain.
---